What We Carry
What We Carry
GOLD

At Engelbert's we have an exquisite selection of 14 and 18 Karat Gold jewelry. Come in and see our yellow, white, and two tone gold jewelry, appropriate for jewelry lovers of all tastes.
We have the perfect wedding bands to signify your everlasting love. We feature bands in 14 and 18 Karat Gold, as well as Platinum.
GEMSTONES
Our extensive selection of gemstones demonstrates the rare beauty in each. Colored gemstone jewelry is elegant, popular, and available in several colors and combinations.
Work with our trained staff and develop exceptional custom jewelry designs, or remount your personal jewelry to create a gemstone wardrobe that reflects your individual personality.
Looking for that special birthday gift?How about a birthstone ring, necklace or earrings?
We carry each month's birthstones, from January's garnet to December's Zircon.
CULTURED AND FRESHWATER PEARLS
Pearls come in a range of natural colors from white, cream and gold to grey, blue and black with hues of rose, lilac and green.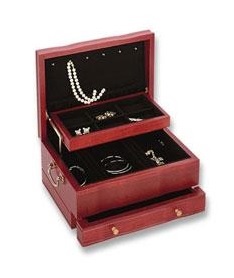 Unlike diamonds, emeralds, or any other mined gemstone, the cultured pearl is the only jewel in which man can play a direct role in the initial creation.
In the early 20th century, the Japanese developed the technique of implanting mother of pearl beads in mollusk to initiate the development of pearls. This technique was a closely guarded State Secret for many years.
Today, thousands of cultured pearls are harvested each year for the waters of Japan; but only a very small fraction of each harvest is adjudged by our expert buyers to be of the finest quality, which we offer to you.
The symbolism of Pearl is treasured as a gift for June birthdays, a traditional gift for brides and celebration of the third and thirtieth anniversaries.
STERLING SILVER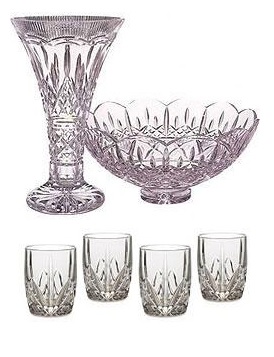 Engelbert's has an extensive collection of sterling Silver jewelry. We carry Hot Diamonds which has a small diamond in every piece at very affordable prices.
We also carry sterling silver earrings, pendants and necklaces.Some items are embellished with gemstones and can be mixed and matched to match your outfit.
Stop in to see the latest jewelry trends from designers like Elle, Lorenzo, Artistry and many more.
GIFTWARE
Engelbert's carries giftware for all occasions. Come in and see the wonderful selection of Waterford pieces, Portmeirion, Amy Goodhart and Byer's Choice.
Our brides register in China patterns from Noritake, Royal Doultan and Lenox.